Home
Welcome to the Website of the Traffic Director's Guild of America
IMPORTANT REMINDER TO TRAFFIC & SALES: This is the Final Weekend of the August Broadcast Month. Your last chance to clear up MakeGoods or Bumps from the preceding month, if you want the Billing to make it on your August Projected Sales Reports. If your Station bills certain accounts by the standard calendar (Gregorian) - You still have Monday, August 31st to clear unscheduled August Orders.
TDGA Radio - TV  Industry Headline Makers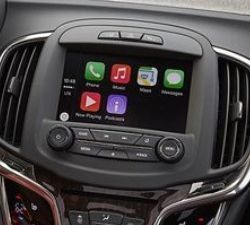 Photos (from left): - KRTH's Charlie Tuna departs, heading into Oldies Syndication;  Car Dashboards Look Geat, but Study says not that many actually use the "stuff";  MMTC CEO Kim Keenan Ask FCC For Action on Bilingual EAS System;  Pinky Kravitz retiring from Atlantic City Radio as the workodometer approaches 60-years;   John Seigenthaler to Receive 2015 Al Neuharth Award for Excellence in Media ;  After 3 Days of Roller Coaster Rides, The Stock Market's Dow jumps 619 Points Ahead; Sinclair Stations Go Dark on Dish Satellite Service; WDBJ-TV Reporter Alison Parker and Photojournalist Adam Ward killed during live remote near Roanoke; KIRO's Consumer Reporter Jesse Jones coordinates Food Caravan for thousands of fuirefighters in Washingtin Starte; Jorge Ramos, Univision Anchor Temporarily evicted from Trump News Conference;    
---
08/28/25 - RAB Releases Numbers for First Half of 2015; Off-Air Revenues Show Biggest Jump

08/28/15 - 

NAB, NATOA Sue FCC Over Effective Competition Decision
08/28/15 - TV Homes in U.S. Holds Steady for 2015-2016 Season Says Nielsen
08/28/15 - SAG-AFTRA/Labels Agree on Worldwide Streaming Deal; Pending Rank & File OK
08/28/25 - Pre-'72 Music Royalty Suits Head East; Same Suit, Different Venue
08/28/15 - Charlie Tuna Departs KRTH to Focus on Syndication
08/28/15 - NRB Convention Renamed As "Proclaim 16"
08/27/15 - September 17th Is Date FCC Will Vote To Liberalize Contest Rules Publications
08/27/15 - Great Car Dashboard, But How Many Use All Those Options? -

08/27/15 - MMTC Asks FCC For Action On Multilingual Emergency Alerts

08/27/15 - Pinky Hangs Up The Headphones As He Approachs 60-Years in Atlantic City Radio

08/27/15 - John Seigenthaler to Receive 2015 Al Neuharth Award for Excellence in Media

08/27/15 -CBS Renews Affiliation Deal With Tegna Stations
08/26/15 - Dish, Sinclair Reach Retrans Deal
08/26/15 - Non-Commercial Broadcasters (Non-Profit Stations) & The Proposed Overtime Rule
08/26/15 - U.S. stocks surge; Dow gains 619 points
08/26/15 - KIRO Delivers Tears Of Joy Food Support To Struggling Firefighters
08/26/15 - Subaru Announces HD will be Standard In All 2016 Models
08/26/15 - Two WDBJ7 (Roanoke/Lynchburg) News Staffers Killed During Live Remote 

UPDATE:

Suspects Kills Himself During Police Pursuit; Was former Station Employee

SIDEBAR

: What Makes Local TV Stations Great!

- R

oanoke Rivals Pitch in to Help Stricken WDBJ

08/26/15 - Trump's Ego/Bravado Ousts (Temporaily) Univision Anchor From Press Conference
---
Political Headlines & Updates - Please note that while TDGA would prefer to remain non-political in the implications conveyed in articles of a political nature, the significant impact of political advertising in our member's business interests cannot allow us to turn a blind eye to this segment of our Industry. We make a concerted effort to provide a balanced presentation. Any inferences, implications and or opinions expressed in these articles do not necessarily reflect those of TDGA, its advertisers or its membership. All articles are provided for informational purposes only and their sources are clearly identified via hyperlinks to the original published material. TDGA does, however, reserve the right not to publish material that we believe lacks any credible basis in fact or is not attributable to a direct quote.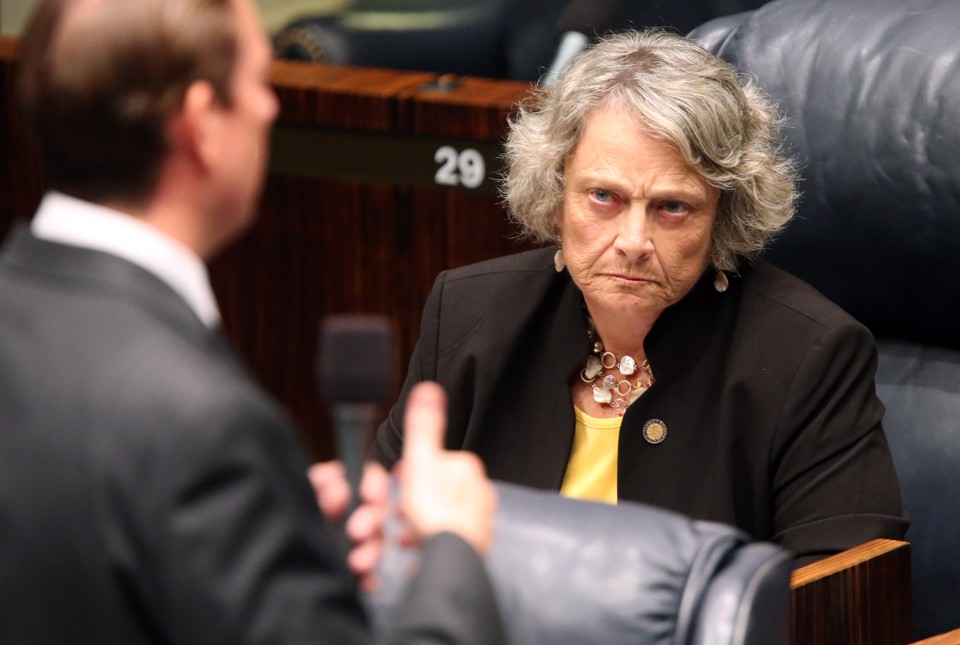 08/28/15 - Clinton Seeks To Put Kibosh On a Biden Presidential Run

08/28/15 -  Univision CEO Issues Statement Bashing Donald Trump

08/26/15 - State Department Says Clinton Did Not Violate Any Policies Regarding Emails

08/26/15 - Florida Republicans Still Can't Draw A Redistricting Map; Court Rejects Latest Effort

08/26/15

-

Roger Ailes Fires Back at Trump

08/25/15 - Republican Leaders Fret As Shutdown Looms

 

08/25/15 - RNC & Candidates Accussed of Illegally Cordinating With Koch Network 
08/25/15 - Donald Trump has a MINUS net favorability rating among Hispanic voters of MINUS 51%
08/25/15 - Viewers Without Pay TV Have Far less Access To Political Debates

08/24/15 - MPAA's Kate Bedingfield Tapped To Be Joe Biden's Communications Director

08/24/15 - Republicans Raise Money To Keep Control of Senate in 2016
08/24/15 -

Trump Tries Reaching Out To Hispanic Media

08/24/15 - Murdoch Endorses Bloomberg Candidacy, Tweets He Should Enter GOP Race

Reminder - ABA Sets Sept. 9th Webinar on FCC Political Rules for Its Members (

Story in Traffic Digest

)
---
October 19, 2015 (Canadian Elections)  CRTC Issues Guidelines to Broadcasters for Upcoming Canadian Elections
TDGA-PROVIDED HYPERLINK TO CRTC POLITICAL & ELECTON GUIDELINES
---
Attention Traffic Professionals: Everything You Need to Know About How The Overtime Pay Proposal Will Impact More Than 50% of Those In Our Profession. Special TDGA Members VIDEO
---
08/28/15 - Census Bureau Says Today is Date of First Commercial  Broadcast

It was a 10-minute Infomercial Spot for $100

 

08/27/15 - September 17th Is Date FCC Will Vote To Move Contest Rules Online

08/27/15 - BroadView's IBC Preview: OnDemand 2.0, Programming Transforms Media Operations

08/26/15 - A-Ware Moves To Big "D" from Milwaukee; Bus. & Support Without Interruption

08/25/15 - Guidelines For The Canadian TDGA Members on "Canadian" Upcoming Elections

08/24/15 - Advance Reservations hits 100 Mark for Traffic Pro's Political Certification Course

08/23/15 - A "Political" Version of the TDGA Radio-TV Glossary Being Readied for Release

08/21/15 - Imagine Comm. Automates & Does Traffic Inbstall for Botswana Radio & TV

08/20/15 - Who Listens To Small/Medium Market Radio? (About 65 Million Consumers, That's Who)

08/19/15 -

Imagine Communications Introduces Small-Footprint Platinum IP3 Router

Reminder: 08/17/15 - Alabama Schedules Sept. 9th Webinar on FCC Political Rules for Its Members
---
TDGA Broadcast Business Briefs
08/28/15 - Corus Entertainment Announces New Executive Leadership Team
08/28/15 - Six Pappas Stations in Nebraska To Be Auctioned
08/28/15 - How Local Marketing Dollars Are Shifting
08/28/15 - How Media Stocks Will Perform After Big Fall
08/27/15 - Canadian TV Advertising Revenue and Broadcasters' Profits Continue to Decline

08/26/15 - Louisville Public Media Promotes Daniel Gilliam

08/26/15 - Reuters TV Goes Free to Seek Wider Audience

08/26/15 - TuneIn Launches Premium Subscription

08/25/15 - Bell Media Appoints Randy Lennox President Entertainment Production and Broadcasting

08/25/15 - Alpha Media names Wes Teska Director, Interactive Design

08/24/15 - Media Bureau Announces 90-Minute Crash Course on Completing FCC Form 323

08/24/15 - Another Tough Week for Media Stocks Amid Global Market Rout
---
TDGA POLITICAL WATCH: TV Crime Watch Show is Bona Fide News Program Exempt from Equal Opportunities Requests from Political Candidates – Reviewing the Equal Time Rule
Looking Ahead...
Friday, August 28, 2015

IRS: Deposit Payroll Tax for payments on Aug. 22-25 if the semiweekly deposit rule applies

Sunday, August 30, 2015

Last Day of the Broadcast Month for August 2015

Monday, August 31, 2015

Political Information: Georgia -- Municipal Qualifying period for general election candidates deadline is today by 5-pm.
IRS: File Form 2290 and pay the tax for any vehicles first used during July, 2015
Oregon Association of Broadcasters "Annual Awards for Excellence" Deadline today at 3-pm PT for submitting nominations For RADIO  and for TELEVISION

Tuesday, September 1, 2015

Wednesday, September 2, 2015

IRS: Deposit Payroll tax for payments on August 26-28 if the semiweekly deposit rule applies.

Thursday, September 3, 2015

Political Information: Oklahoma -- General: Early voting begins for the September 8 election
2015 NDBA Fall Conference: Ramada Plaza Suites, Fargo, ND
NLGJA Convention - San Francisco, CA - NLGJA, Coming Home National Convention & 11th Annual LGBT Media Summit at the Hyatt Regency Embarcadero San Francisco, September 3-6, 2015.  More information

Friday, September 4, 2015

Political Window Opens - Class A Television Stations and AM and FM Radio Stations that sell time to candidates for Federal, state, and local races to be decided by any November 3rd general election must begin charging Lowest Unit Rates to political candidates who are running in general elections to be held on November 3, 2015.

(Gubernatorial elections are being held in Kentucky and Mississippi, and general state legislative elections are being held in Mississippi, New Jersey, and Virginia).

IRS: Deposit Payroll tax for payments on August 29-Sept.1 if the semiweekly deposit rule applies.

Monday, September 7, 2015

Labor Day Holiday in U.S.A.; Labour Day in Canada

 
 
 
---
From The Corner of Advertising & Agency
08/28/15 - Subway Hires BBDO, Will Move Away From Pitchmen
08/28/15 - Mondelez Likely to Cut Jobs in Marketing Dept. Reorganization 

08/28/15 - Aerie Sees Sales Jump After Abandoning Airbrushing

08/27/15 - Play NIce Boys - McDonald's Rejects Burger King's McWhopper Peace Offering 
08/27/15 - Lexus Gets Brand Lift From USA's Suits 
08/27/15 - Pizza  Hut To Sponsor ESPN Fantasy Football

08/27/16 - There's No Escaping Ads - German Airlines Goes With Ads on Both Sides of Tray Tables

08/27/15 - BuzzFeed Deal Grants GroupM Access to Creatives & Analytics
08/27/15 - Grey Puts a Quirky Hula-Hooper In An Elevator for Orangina
08/27/15 - Charles Schwab Debuts Thought-Provoking Animated Ad

08/27/15 - How Agencies, Clients Can Work Better Together  

08/27/15 - Cramer-Krasswlt Lands Constellation's Pacifico, Casa Noble Brands

 
---
TDGA is a non-union association dedicated to serving Revenue Management Scheduling Broadcast professionals, Accounts Receivable, Continuity, Operations and Business Management personnel. Most come from staffs of the world's leading Radio, Television, Cable, Website and Mobile service providers from more than 5,000 Broadcast facilities in the United States, Canada and 15 other nations. It has properly been described as an association that elevates members from an employment "position" to a true Broadcast "profession." Members seek, provide and exchange information, tips and techniques involving their skill sets. 
Membership dues are modest, The ENTIRE FIRST YEAR'S membership dues are $45.00 (about 12-cents a day)  Then a reduction to $30.00 per year FOR EACH ONE-YEAR PERIOD THEREAFTER. And there are no hidden costs, no surprise add-on expenses. Hundreds of pages, valuable exclusive reports, guides to solutions... all for that once a year fee.  Not a member?  You may join online via credit card (TDGA dues are tax-deductible as a professional expense) If you prefer to mail your application using a check for payment, CLICK HERE for a PDF Downloadable Join-By-Mail Form.
Non-members may access options marked Links, About, Joining TDGA, Privacy Policy, Contact Us and the Classified sections, and may also request a complimentary weekly emailing, offering a very condensed summary of new articles, features and downloads made available in the preceding week to our current association members. That Sign Up area is in the lower right-hand section of this Non-Member version of the Website.